The second wave of COVID infections, or as some may call it, the Tsunami of COVID cases has trampled the healthcare infrastructure. The medical facilities are overburdened and overwhelmed with patients and medical supplies including oxygen cylinders, ventilators, drugs are in short supply.
If you want to setup covid care centre please call vmedo for complete assistance.
People in dire need of critical care are unable to find hospital beds and ambulance services as there are reports of hospital beds being occupied by patients who do not require critical care and can recover with basic home isolation or quarantine.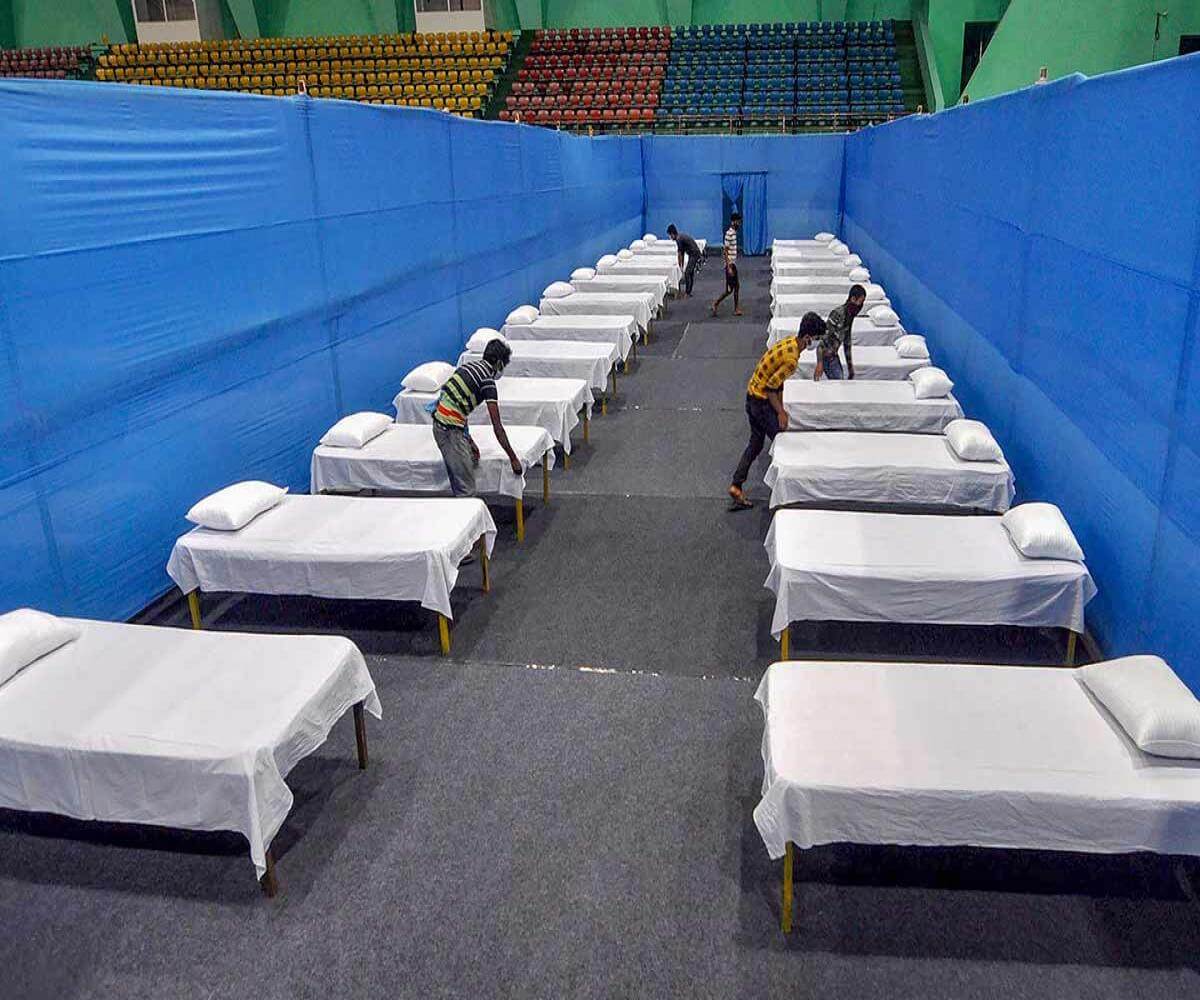 But does every home have enough facilities for proper home quarantine?
The solution lies in coming together as a community. COVID Care Centres (CCC) are the answer.
CCCs are dedicated rooms or spaces created for COVID-positive patients with mild/no symptoms. Any available premises like a clubhouse at your apartment complex, office spaces at companies, or unoccupied rooms at a hotel can be converted into a CCC.
In July 2020, the state government of Karnataka passed an order allowing RWAs to create their in-house CCCs.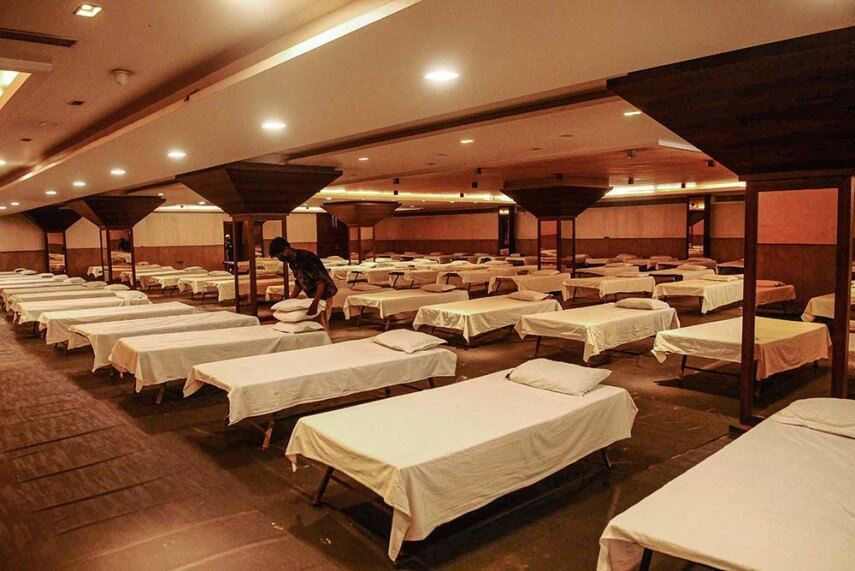 What are the necessities at a CCC?
An exclusive area set up as a CCC with proper lighting and ventilation.
Medical team

Doctors – A doctor residing on the premises or a visiting doctor.
Nurses – To monitor & record the vitals and to communicate the same to the doctor
Hospital – Tie-up with a nearby private hospital or dedicated COVID Healthcare center for referring a patient.
Ambulance service – On-call or rental service with trained paramedics, in case of emergencies

Medical equipment – Check the list below for reference.
Sanitization and Waste management – Regular sanitization of the CCC premises and sterilization of used linen and utensils by support staff.
Data maintenance
For a CCC facility housing 10 beds, here are the necessary infrastructural requirements listed below.
| | |
| --- | --- |
| Particular | Quantity |
| Cot and Bed | 10 |
| Bedside table/rack | 10 |
| Patient trolley | 2 |
| IV Poles | 2 |
| Bio Waste bins | 2 |
| Oxygen Cylinders (10 Litres) | 2 |
| Oxygen Concentrators | 1 |
| Nebulizers | 2 |
| IR Thermal Scanners for support staff | 2 |
| Pulse oximeter for support staff | 2 |
| Ambu Bags | 2 |
| Wheelchair | 2 |
Patient-wise Requirement
List of Consumables:
| | |
| --- | --- |
| Particulars | Quantity |
| Latex gloves | 1 box/day |
| Nitrile gloves | 1 box/day |
| Bio bag | 1/Patient |
| Bed sheet & pillow covers | Per patient |
| Patient gown (Optional) | Per patient |
| PPE Kit | Per staff |
Note: Drugs & medicines to be procured as per the medical team's prescription.
Equipment required for critical care
VMEDO helps set up COVID Care Centres (CCCs) at your premises with the requisite infrastructure and also provides emergency preparedness at the site with on-call or rental ambulance services backed by EMTs and Doctors. In case of any emergency, one can connect with our 24×7 helpline number 9343-18-0000 to avail triaging assistance to the nearest medical facility.