If you're from Bengaluru who commutes via road, you must've seen this scene, "An ambulance tries to drive through, an auto or two obstructs the way, the smart bike riders take this as an opportunity and follow the ambulance beating the traffic, but alas at some point the ambulance gets stuck without road or footpath to go over"
This common sight that we see every day is a gut-wrenching disaster that we don't usually think about because the person in the ambulance isn't ours right? Who cares when someone dies? This kind of casual attitude is more common than you think. Even when the sirens blaze persistently the riders don't seem to mind, indeed sometimes there's nothing even they can do.
So this article helps to provide everyone with some pointers and knowledge about the traffic rules surrounding the ambulances so that if you ever come across this scene you'll know what to do because every life is precious.
Also, this article is for Ambulance drivers and owners so that they can be aware of the statutes that are required if they want to run an ambulance in India.
Let's begin,
What is an ambulance?
By the Bureau of Indian Standards, Ambulance is a specially equipped and ergonomically designed vehicle for transportation/emergent treatment of sick or injured people and capable of providing out of hospital medical care during transit/when stationary, commensurate with its designated level of care when appropriately staffed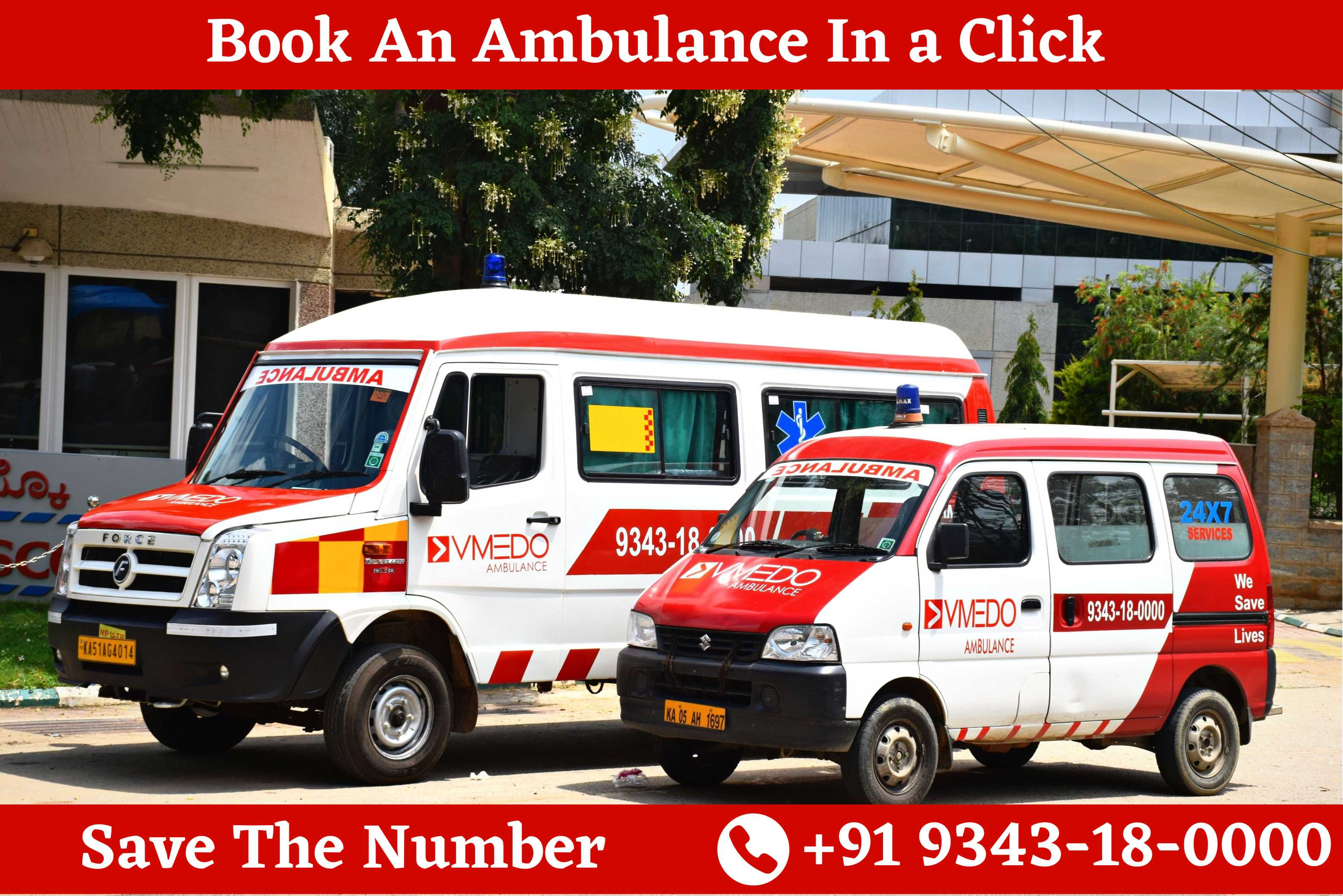 What are the rules for Ambulance registration?
Ambulance registration is largely left to the state's consideration, every state has different hows and whats of ambulance registration. We'll refrain from providing the information on this subject since they are unique for each state. The best thing you can do is visit your local RTO and get the information from there.
Here's an ambulance registration document provided by the state of Delhi, please refer to this to get a general idea of how to register your ambulance.
A General code for Ambulance design and operation
A General code for an ambulance is provided by the Ministry of Road transport, Although there are numerous things provided in the document, We'll talk about six major pointers.
Emphasis is given towards visibility and clarity.
Color: The exterior color should be brilliant white withstanding regular cleaning and weather resistant.
Conspicuity Improvement Units – Markings made under this should be in brilliant red (RAL code 3024). No less than 50% of the front side of the vehicle should be sulfur yellow, RAL-Code 1016 in contrast to no less than 10% brilliant red, RAL Code 9010. The word "AMBULANCE" on yellow background, a minimum of 65% of the hood width, shall be in mirror image (reverse reading) for mirror identification by drivers ahead.
Emblems – The emblems (every other sign, symbol, or marking not referred to under 'conspicuity improvement units') are only allowed in a non-reflecting manner and the size can't be bigger than 60% of the "AMBULANCE" markings. Ambulance Calling Number (YYY) if available must be displayed on the side and back of the Road ambulance.
Warning lights – Type A and B road ambulances have flashers fitted at the appropriate locations as per the vehicle type.
Sirens – Sirens with loudspeakers should be mounted in all types of ambulances. The frequency range permitted for these sirens is 500 HZ to 2,000 Hz. Wail and yelp signals that cycle between 10 – 18 respectively 150 – 250 per minute at a sound pressure of 110db(A) – 120db(A) is permitted. A public address system works at all times from the driver's seat. Also, the siren switch can only be used when the warning lights are on.
Recognition of personal – Safety garments for ambulance personnel should conform to at least ISO 14116:2008. These are protective clothing that gives protection against heat and flame.
(Information collated from https://lawbriefcase.com/ )
These are the general laws that can be used by any ambulance operator who's trying to run an ambulance in the country
Now let's concentrate on the second part of the article.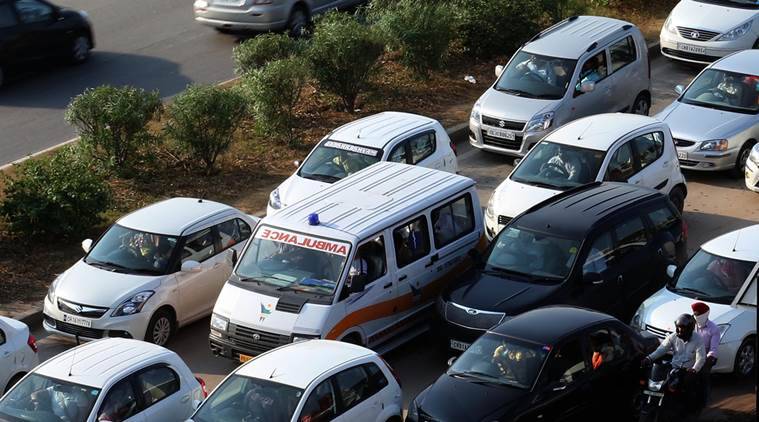 Guidelines for using Ambulance sirens and Lights.
According to guidelines, the siren must be used only when the benefit outweighs the risks. Using sirens and lights without having any emergency is a serious offense as per the law since it might cause unnecessary roadblocks and accidents.
An ambulance siren cannot be used if there's no emergency, there is no clear guideline on siren usage although the driver must understand the situation and make his own decision.
What are the laws for ambulance drivers in India?
There are no special requirements to become an ambulance driver in India yet. If you have a license to drive an HMV Vehicle it's quite enough to drive an ambulance. But, if you want to make a career out of it, you must know at least the basic first aid and mobility techniques.
We've written extensively on the subject please refer to our blog
Legal requirements to become an ambulance driver in India
What are the laws pertaining to common citizens regarding ambulances in India?
There are guidelines for how to behave when there's an ambulance on the road, the recent amendments of motor vehicle law states that anyone who blocks the way of the ambulance will be fined Rs.10,000 and also might face at least 6 months of jail time.
Nobody really understands why anyone would ever block an ambulance, we hope nobody does it intentionally. Usually, it's just the lack of awareness that gets seen as a blockade.
Even though it is understandable that sometimes people are late to a meeting or late to a class or to their shift. We always have reasons and urgency when we are on the road, but one needs to understand that there's a life at stake here, someone might die, and that it's fine if you're late to something because you can be on time tomorrow but once someone dies well that's about it, there's no tomorrow for that being.
Let's be slightly empathetic and leave the way, it's embarrassing to even see things like governments trying to impose penalties on such behavior because it's not something we should be forced to do.