EHS stands for Environmental Health and Safety. It refers to the management of hazards and risks associated with environmental and workplace safety and the promotion of health and well-being in those settings. In this blog, We provide ten must-read books for every EHS professional Which are helpful in expanding their knowledge and skills in this field.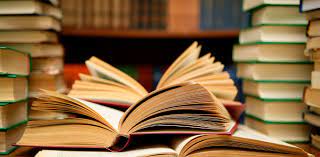 In an organisational context, EHS policies and practices are designed to ensure compliance with regulations and standards related to workplace safety, environmental protection, and public health. These may include measures to prevent accidents, injuries, and illnesses, as well as to reduce the environmental impact of an organization's operations.
EHS (Environmental, Health, and Safety) professionals are individuals who are responsible for ensuring that the workplace is safe and healthy for employees, as well as ensuring compliance with environmental regulations. EHS experts may operate in a range of sectors, including manufacturing, construction, healthcare, and government. They typically have a background in engineering, environmental science, occupational health, or a related field, and may hold certifications such as Certified Safety Professional (CSP) or Occupational Health and Safety Technologist (OHST). 
EHS professionals are responsible for identifying potential hazards in the workplace, developing and implementing safety and environmental policies and procedures, training employees on safety practices, and monitoring compliance with regulatory requirements.
We provide ten must-read books for every EHS professional Which are helpful in expanding their knowledge and skills in this field:
"The Safety Anarchist: Relying on Human Expertise and Innovation, Reducing Bureaucracy and Compliance" by Sidney Dekker
"Principles of Safety Management" by Allan St. John Holt
"Introduction to Health and Safety at Work" by Phil Hughes and Ed Ferrett
"The Field Guide to Understanding 'Human Error" by Sidney Dekker
"Risk Management in Health and Safety" by John Ridley and Andrew Hale
"Occupational Health and Safety Management: A Practical Approach" by Charles D. Reese
"Environmental Health and Safety Audits" by Lawrence B. Cahill
"The Safety Critical Systems Handbook: A Straightforward Guide to Functional Safety, IEC 61508 (2010 Edition), IEC 61511 (2015 Edition) and Related Guidance" by David J. Smith
"Process Risk and Reliability Management: Operational Integrity Management" by Ian Sutton
"Safety Management: A Guide for Facility Managers" by Joseph F. Gustin
These books offer a comprehensive understanding of EHS concepts, theories, and practices, and provide insights into the latest trends and issues related to EHS. They cover a wide range of topics, including safety management, risk management, environmental health, safety audits, and operational integrity management, among others.