The study says that "On an average, every $1 spent towards workplace safety and health programs the business or an organization saves up to $4-$6." This is something that all the business entities out there should spend their time thinking upon!
Here Environment refers to Organisational environment throughout this article.
Environmental health and safety in an organization are only achievable only through Workplace safety and health programs which has loads of effectiveness and the best result bearing capabilities.
Basically, there's an intangible effect based upon the employee's effectiveness and efficiency which gets affected by wrong implementation or lack of workplace environmental health and safety.
It's so slick that the gradual process of decline in workers' efficiency is not even sometimes measurable.
So it's important for you to see your company grow and desire for best outcomes from the business/organization. For which there are many factors playing important roles and one of the major contributing factor be Workplace safety and health.
We are sure that you're reading this article only because you care enough to think about your and other's safety and health and we'd wish you to know that you're in the right place here!
Well, it's not too late to pull up the sock.
What is a Healthy Workplace?
Any definition of a healthy workplace should encompass the WHOs definition of health:
"A state of complete physical, mental, and social well-being, and not merely the absence of disease."
I believe a healthy workplace represents a workplace where physical harm and physical injury, as well as mental harm and mental injury, are being managed and reduced.
It's a duty and moral responsibility of an employer to ensure that the employees working in an organization are always safe and sound to expect effective results from them.
Some related statistics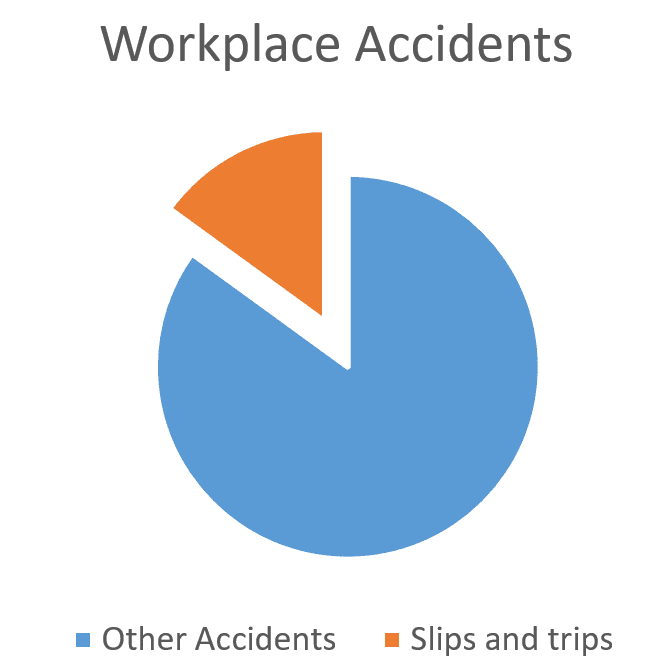 Evenif you feel you're totally safe in your organization you need to know these facts:
Slips, trips, and falls constitute many of the accidents in the workplace
15% of all the accidents are from slips and trips
The US records 25000 cases everyday.
According to the Bureau of Labor Statistics and OSHA, workers who operate Heavy machinery experience about 18000 amputations, crushing injuries, lacerations, and abrasions each year.
Repetitive Stress and Overexertion
Injuries Fire and explosions
Vehicle-related accidents
And the list goes on…

There are enough reasons for you to fall into the trap of injuries and more!
How to maximize workplace environmental health and safety?
Now that you're aware of the incidents and their repercussions being an employer or if you are an employee, please step-up with the idea of workplace safety if your organization lacks it.
Rewarding the employee for his/her safety behaviour
By conducting a small ceremony or a giveaway once a month for following safety guidelines.
Use signboards and labels
For example, using a wet floor caution.
VMEDO helps you with training the employees with appropriate knowledge which is updated once in 2 years!
Partner with Occupational Clinicians
At VMEDO we provide the right tools and right connections that you need to get in touch with as and when you require / emergencies that are uncalled for.
VMEDO Connect offers even an online consultation with the physicians and more.
Read about why one should put efforts to implement workplace safety here!
Why environmental health and safety in the workplace?
As we all know prevention is better than cure likewise the cost or prevention of any health hazards is way much lesser than the cost of the cure for it.
A safe and healthy workplace attracts and retains quality employees.
It's an asset to a community that the organization operates more efficiently and enjoys a healthy environment.
When business and the workers thrive in a safe, healthy, respectful, and caring environment you can see the changes that are positive and you'd probably wish for this to happen time and over.
Read top 10 reasons about why workplace safety is important here!
Benefits of Safe and healthy workplaces:
More satisfied and productive employees
Higher quality products and services
Faster recovery from injury or illness
Feel loyal to the organization
VMEDO to the rescue!
We provide First Aid Training (related certified courses to corporates as required by the Factory Act 1948), Ambulances, First aid kits, First aid/emergency room set-ups